Malvern DMV Office:
Lincoln Court Shopping Center 225 West Lancaster Ave Malvern, PA 19355
Lincoln Court Shopping Center 225 West Lancaster Ave Malvern, PA 19355
Malvern, PA 19355
United States
Last updated on:
01/26/2016 - 04:15
Malvern PENNDOT Location & Hours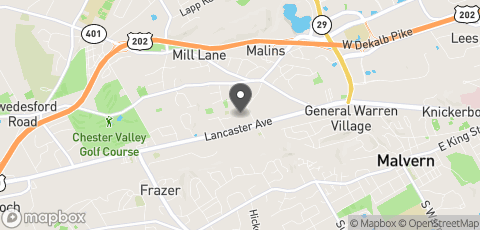 Lincoln Court Shopping Center 225 West Lancaster Ave Malvern, PA 19355
Malvern, 19355
Malvern PENNDOT Office Services
Don't Forget to Leave a Review!
Let us know how this location handled your transaction. Did you have any issues?
Malvern Pennsylvania PENNDOT Reviews and Tips
This location is easy to find and close to my house. The usual safety precautions were in place like socially distanced seating, masks, hand sanitizer, etc. The staff is what you would expect at the DMV. They seem like the life force has been removed from their bodies an they are a shell of a person. I would feel the same way if I were them. But like most government services, everything moves slow and everyone does the bare minimum. Always a complete waste of time.
I went to get my picture done yesterday 1/27/2022 at approximately 9 or 9:30am. When I was called to the window I advised the worker that I am only removing my mask when she is ready to snap the picture. She started off very rude! She said I had to take the mask off, meanwhile she had taken her mask off. I asked her to pull her mask up so I can pull mine down as I am immune compromised and will NOT jeopardize my health. She stated she needed to confirm my birthday. I told her fine,I will advise her with the mask on!

She stated she was hearing impaired and pulled her mask down. What did her being hearing impaired have to do with her pulling her mask down? ( Rhetorical) At this time we are both frustrated.( Even though it would be no reason for her to be frustrated). All I asked is that she pull her mask up so I can pull mine down to get this picture done. She then takes my picture with my mask on and states I will just leave the picture like this since I would not put my mask down, while hers was down. ( Sarcastically) I was irate at that time. The security came over and I asked him to stay and look how this worker was behaving, all because I would not take the picture unless she pulled her mask up.

Your rude employee told me she felt sorry for me, she said I was a scaredy cat. Meanwhile I have a medical issue which I can't afford to get this virus. I told her several times I did NOT care what my picture looks like just take it. I told her she is acting like a clown trying to get people to smile for a picture. She was more concerned about my picture than I was.

She finally pulled her mask up and my picture was taken. I pulled my mask up immediately after. She then proceeds to talk with profanity about the situation to her co-workers. Now she is being loud, she takes another person's picture. I have been waiting for over 10 mins. Two people after me received their licenses before me. Her co-worker asks her where my license was. She told him to mind his business. He apologized to me. By then I had it. I went and got her Supervisor who said he worked on the other side and would email her supervisor about her behavior because he agreed it was way out of control.

Due to her ignorance I pray that I was not exposed to any viruses or anything. This lady was negligent, rude, very unprofessional and should NOT be allowed to work with the Public in this pandemic we are currently in. They do have cameras in that office. I would like them pulled so you can see how all of this unfolded and how the security didn't do anything, He was coughing so bad I asked him to please remove away from me.

If this is how service is going to be given during this pandemic this place needs to be closed down and have professional staff working so the Public can be safe. I have NEVER experienced anything like this in my life and it has to be looked into. She sat at the second cube to do photos. She had black hair, glasses and was a little older. I should not have to be disrespected and treated so ignorantly by an employee who only has to take a picture and move on.

She was taunting and bullying and should be FIRED! I would like this investigated and would like to speak to her Supervisor and see how this will be rectified. I will not let this go, she is inconsiderate and is definitely playing and jeopardizing people's life.

She may not care about her life but while working in the Public and for the Government she needs to be accountable for her actions!

Regards,
Mrs. Deanna Moore ( Concerned Customer)
Questions and Answers
There are no questions yet, be the first!