Lebanon PennDOT Driver License & Photo Center
Pennsylvania Department of Transportation
900 East Old Cumberland Street
Lebanon, PA 17042
United States
Last updated on:
10/09/2023 - 18:52
Lebanon PENNDOT Location & Hours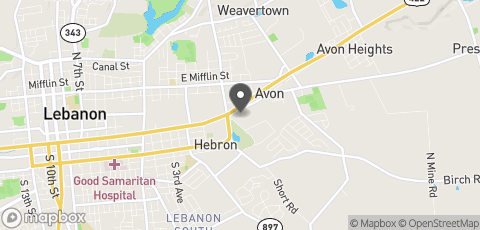 900 East Old Cumberland Street
Lebanon, 17042
Lebanon PENNDOT Office Services
Don't Forget to Leave a Review!
Let us know how this location handled your transaction. Did you have any issues?
Photos of Pennsylvania Department of Transportation Office
Lebanon Pennsylvania PENNDOT Reviews and Tips
Before I went to the Lebanon DMV yesterday, I read the reviews concerning wait time. I was not happy with the reviews. All were very negative. As I was considering going to Lititz, I then decided to give Lebanon a try. I got there at 8:05, stood in line until 8:30 when the doors opened and was on my way home by 8:14. The gentleman that helped me was king and considerate. Everyone was very professional. I will definitely go again.
I had my road test here on March 18th at 1PM and the instructor who was grading me was extremely rude. He was 15 mins late and when he entered he didn't acknowledge me or anything. So, to not continue the awkwardness I said hi and asked him how his day was. He responded "yeah, yeah just go. No small talk." I felt extremally uncomfortable, but I wanted to get my license so I just brushed it off.
After the road test was done, he told me that I passed and that I would be getting my license in the mail by my county's DMV. It had been a month since the road test, so I went to my local DMV today and asked why I didn't get my license yet.
THIS IS THE PART THAT ANNOYS ME... They said that the instructor FAILED ME. Now, I'm not angry that he failed me. What I'm livid about is that 1. he was a complete jerk, probably racist. 2. More, importantly he told me I passed and then wrote in his notes that I didn't. If I had know sooner, I would've scheduled my road test sooner.
Honestly, this guy should be fired. Completely USELESS!
I had a great experience, quick and friendly service.
Questions and Answers
There are no questions yet, be the first!