563 Walters Avenue Johnstown, PA 15901
Johnstown, PA 15904
United States
Johnstown PENNDOT Location & Hours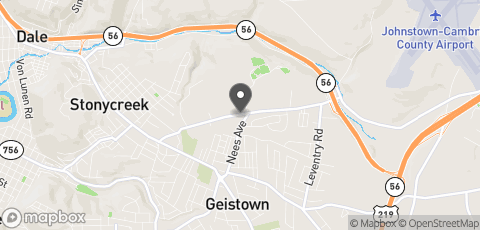 563 Walters Avenue Johnstown, PA 15901
Johnstown, 15904
Pennsylvania PENNDOT Office Services
DMV Practice Tests
Get ready for your written test with one of these Great Practice Tests:
Pennsylvania PENNDOT Reviews and Tips
There are no visitor tips yet, be the first!
Questions and Answers
WHAT DO I DO WHEN SELLING A CAR?
In order to sell a car to a private party in Pennsylvania, you will need to provide the buyer with certain documents. Here is a list of the documents you will need:

-The vehicle's title, signed over to the buyer
-A bill of sale, which should include the date of the sale, the buyer's and seller's names and addresses, the vehicle's make, model, and VIN number, and the sale price
-A completed Notice of Vehicle Sale (Form MV-4ST), which you can obtain from the Pennsylvania Department of Transportation (PennDOT) website or at a PennDOT office
-A valid smog check certificate, if required by Pennsylvania law

Keep in mind that it is important to transfer the title and complete the necessary paperwork when selling a car in Pennsylvania. This will protect both you and the buyer and will ensure that the transfer of ownership is completed properly.