4790 McNight Rd Pittsburgh, PA 15237
Pittsburgh, PA 15237
United States
Pittsburgh PENNDOT Location & Hours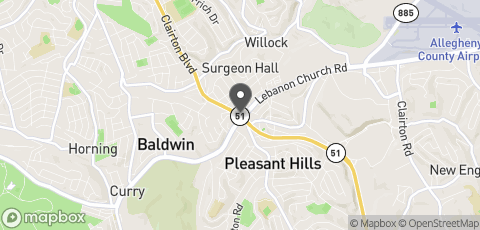 4790 McNight Rd Pittsburgh, PA 15237
Pittsburgh, 15237
Pennsylvania PENNDOT Office Services
General Services
Photo Lic
DMV Practice Tests
Get ready for your written test with one of these Great Practice Tests:
Pennsylvania PENNDOT Reviews and Tips
Being that I went to the DMV on a Friday, I knew that it was going to be about as busy as it could get for a weekday. The location was easy to find, as I already knew where it was. When I arrived, there were signs about social distancing everywhere and there were also 6 feet markers on the floor to assist with keeping distance. I was greeted by an employee and was asked what I was there for. Once I told them that I needed to update the address on my ID, I was pointed in the right direction and told to take a ticket. Soon enough I was met by someone who updated the address and gave me a new license card. If I were to give any advice it would be to not go on a Friday. It's crowded and you'll be there longer than you want to. Otherwise, it was a decent experience.
Questions and Answers
There are no questions yet, be the first!