142 N. Elm Street Graham, TX 76450-5917
Graham, TX 76450
United States
DMV Practice Tests
Get ready for your written test with one of these Great Practice Tests:
Location & Hours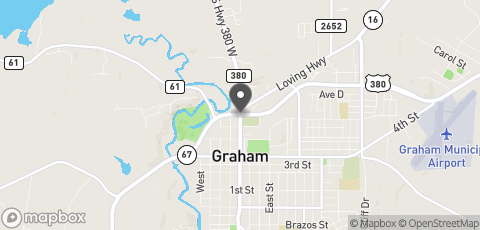 142 N. Elm Street Graham, TX 76450-5917
Graham, 76450
Reviews and Tips
Finding it is easy, plenty of parking. The staff were nice and quick.
Questions and Answers
There are no questions yet, be the first!