1212 S. Alford Crane, TX 79731-2514
Crane, TX 79731
United States
Notes
Note:
This office will be closed on Friday, October 10, 2014.

Closed for lunch noon - 1:00 p.m.
Location & Hours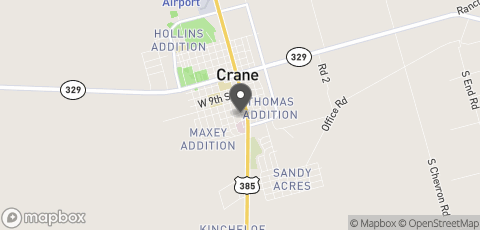 1212 S. Alford Crane, TX 79731-2514
Crane, 79731
Questions and Answers
There are no questions yet, be the first!
Reviews and Tips
There are no visitor tips yet, be the first!