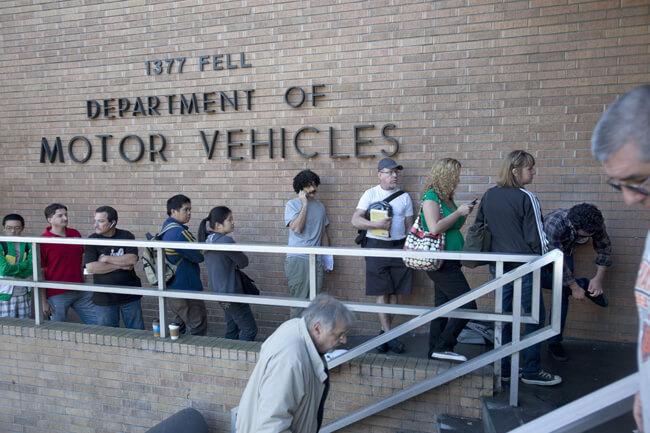 You should always check your local DMV's website to make sure you have all the necessary documents. Mostly, you'll need the documents listed here, and remember don't forget to check the wait times online. 
A COMPLETED APPLICATION
If you're visiting the DMV, most likely you'll need to bring a completed application with you. To save yourself time during your visit, make sure you have the right form and all the necessary signatures.
PHOTO IDENTIFICATION
At the DMV, you'll need to prove your identity no matter your reason for visiting the DMV. You can use your license, permit or a state-issued identification card or a U.S. passport is permissible at most DMVs as well. 
PROOF OF YOUR ADDRESS
All DMVs will need proof of your address. To prove your address you can bring a credit card statement, a utility bill, or a bank statement.
PROOF OF YOUR LEGAL PRESENCE IN THE UNITED STATES
Some DMVs for certain purposes may require you bring with you proof of your legal presence in the U.S. To meet this requirement, you may need to bring your U.S. passport and/or your birth certificate.
SOCIAL SECURITY CARD
Check with your local DMV before your visit, depending on that specific DMV's preference you may need to bring your actual Social Security Card, a photocopy of your Social Security Card or just the number. 
CASH
Most DMVs accept credit cards, but remember to bring cash just in case. 
ADDITIONAL DOCUMENTS
Depending on why you're visiting the DMV and what location you choose, you will need to bring additional documents with you like a smog certification, your vehicle's title and registration information, an odometer reading and/ or a bill of sale.