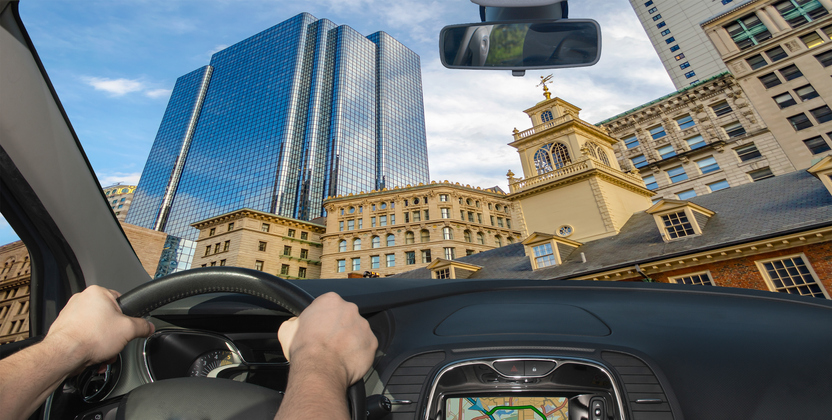 With spring weather finally providing a break from the cold, many people in Massachusetts are scheduling appointments for Class D motor vehicle road tests. Per a December 23, 2021 press release by the Massachusetts Registry of Motor Vehicles (MA RMV), residents must stay up to date on all COVID-related changes and requirements for road testing.
On April 30, the extension for performing road tests via state-owned vehicles ends. This change only impacts motor vehicle road test applicants with learner's permits and their sponsors who scheduled appointments.
Why Did MA Use State Vehicles?
In June 2020, the RMV made certain that only a fleet of vehicles owned by the state would be used for all Class D road tests because of pandemic safety concerns. Applicants previously used private vehicles from their sponsor or driving school. The pandemic protocols were initiated in June to protect examiners, sponsors, and applicants from the SARS-CoV-2 virus since the RMV believed it would be easier to protect everyone from the virus this way. A private vehicle might not receive a thorough enough cleaning. Vehicles provided by the state were regularly sanitized and cleaned between tests. The requirement didn't apply to applicants for motorcycle Class M tests.
What Do Applicants Need to Know?
Starting Monday, May 2, 2022, any Class D road test applicants must thoroughly clean their private or driving school vehicles prior to their scheduled test. They should remove all used tissues and wipe down surfaces with sanitizing cloths. Per the original press release, examiners will insist that they open their windows during their tests to promote a steady flow of air for ventilation purposes. Recently, the RMV changed the requirement that everyone in a private vehicle must wear a mask during the test to promote safety and reduce the spread of the latest COVID-19 variants that transfer more easily through the air. Instead, they use of masks is "encouraged" only and optional.
The MA RMV reminds applicants to look to their local and national news and its COVID-19 Information web page daily for updates about Class D road tests since any adverse changes with the virus might lead to the RMV reinstating safety protocols at any time in the future and at a moment's notice. If an applicant has questions, they can also reach out to their local RMV Service Center using the contact information on the site.