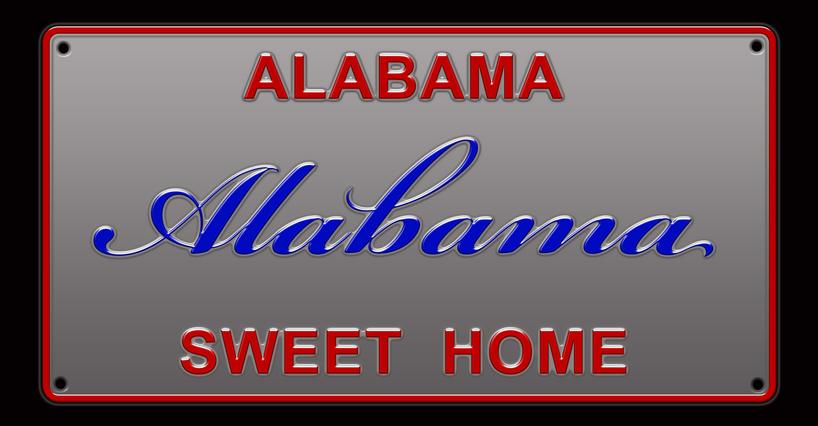 Alabama Will Roll Out Redesigned License Plates Beginning May 1st

In early April, the state of Alabama released the contents of a memo laying out its plan for redesigned license plates. The memo was addressed to all of the state's license plate issuing officials. A choice of license plates will become available as of May 1, 2022.

The themes of the license plate designs include The World Games 2022, Calhoun Community College, and The Gadsden State Community College. The supply of Alabama Treasure Forest licnse plate takes into account the number of registrations currently active in each of the counties in the state.

As to The World Games 2022 design, prenumbered plates have been ordered and will be sent to each county. A smaller order for the Gadsden State Community College as well as The Calhoun Community College plates has also been placed. The distribution of these prenumbered plates will be limited to only a selected group of the neighboring counties.

For individuals who prefer personalized plates, they are still available on an on-demand basis. Those orders are placed with the Plate Reservation & Ordering System. To order additional license plates, they can be ordered from the Alabama Inventory Management System. The officials were directed to discontinue, effective May 1, 2022, the use of any plates having the old design.

There's a new sequence of numbers for the newly designed license plates. The Division of Motor Vehicles in Alabama has the sequences posted on its website. If you're interested in getting a preview of the numbers, the website address of the Alabama Motor Vehicle Division is https://revenue.alabama.gov/motor-vehicle/. Go to the section called Reference & Statistics. From there, simply click on the Registration File Information prompt, and you'll be able to view the sequence. The Motor Vehicle Division can also be reached by phone at (334) 242-9000.