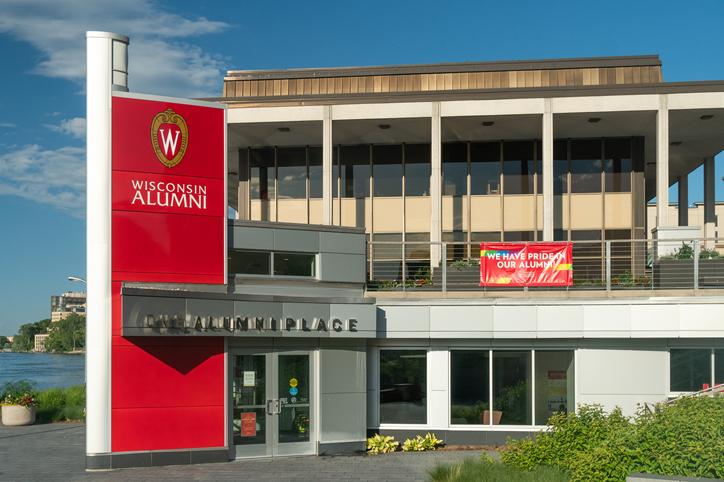 Recently, Wisconsin DMV gave drivers permission to get custom-made license plates for vehicles such as automobiles like cars and trucks, and even other types of transportation such as motorcycles. This is excellent news for many people who love expressing their individuality and interests for the world to see. The customization you can do is listed on the Wisconsin DMV website
here
.

You can get any personalized license plate with numbers and alphabetical letters that will fit on the plate. Specifically, you can get a custom message on your license plate with up to seven letters and as little as five. They allow you to add up to two blank characters for additional license plate message readability and individual uniqueness. You can also get custom-made plates for members of certain special groups and specific charities, or even for hobbies and interests. Some examples of groups that are a part of the personalized group member license plates program are prisoners of war with the letters "POW." and the ​Medical College of Wisconsin license plate for those medical students attending that college. There are license plates for good causes like the Wisconsin Women's Health Foundation license plate, the Wisconsin Salutes Veterans license plate, and the ​Cure Childhood Cancer license plate. There are license plates for collectors or fans of certain topics for you, such as the Collector special license plate. The University license plate​ allows you to show off your attendance at a University while also having Individual campus logos available for Eau Claire, Green Bay, La Crosse, Madison, Milwaukee, Oshkosh, Parkside, Platteville, River Falls, Stevens Point, Stout, Superior, and Whitewater. There are a variety of military logos, such as license plates for disabled veterans.
If you want any of these beautiful plates, you will need to fill out specific forms, apply for each plate, and send them to the Wisconsin DMV. You can also see if your personalized plate message is available at the plate message availability checker
here
.
You may be wondering where you can order plates online. This is a very valid question. Luckily for you, you can order the license plates themselves off of the Wisconsin DMV website itself at this
link
. You will need to fill out an application and send it to them to receive your new license plate. They have different processes and applications for various scenarios you may encounter. An example is applying for a new plate and title, applying for a new title and transferring a plate, and applying for a license plate with or without a WI title in your name. This is the option you will need.


You will need all of this information if you want to apply and receive a custom license plate. If you have any questions or concerns, Wisconsin's DMV accepts emails and will respond to you in several days.