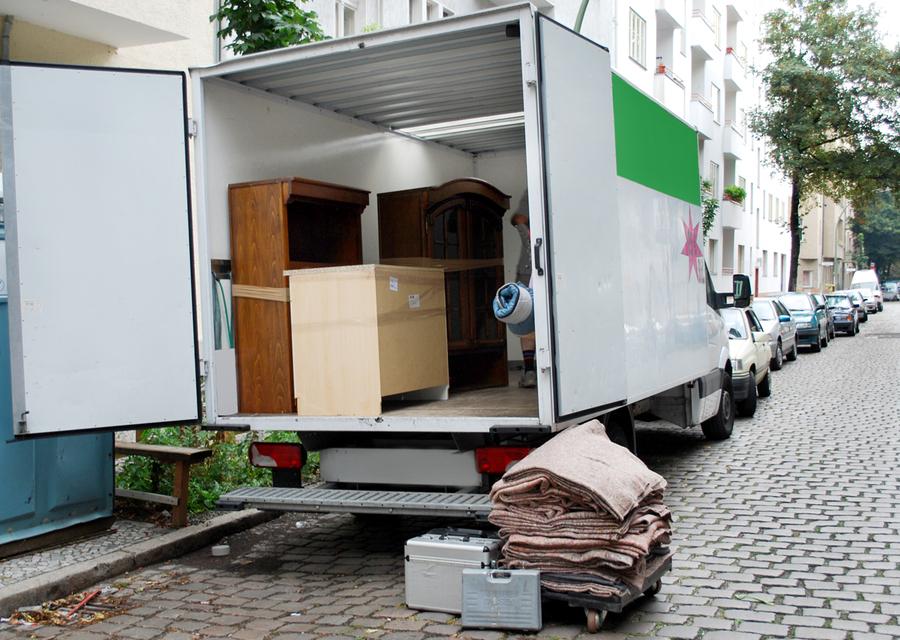 Moving to a New State: You and Your Car
Moving to a new state requires many steps and registering and insuring your vehicle are no exceptions to the rule. Learn how to navigate these vast waters with some simple and concise steps. 
Your Car Paperwork
If you've ever moved before, you probably know how hectic trying to find any of your items can be in those first couple of weeks. Everything is still in boxes. You might not even know where certain items are. Packing all of your car paperwork together can expedite your trip to the DMV. Make sure you have your driver's license, vehicle registration from the old state, paperwork that you received when you purchased the vehicle, your birth certificate and so forth. Call the DMV in the state you are moving to so that you can ask what specific paperwork you need to bring.
Storage During the Move
In the event that you are driving your car to the new state, you are going to have some of these papers on you anyway. The best suggestion is to keep everything that you need in one location. Instead of putting these important documents into the moving truck with your other belongings, keep them on your person. Treat them as valuables that absolutely cannot go missing during the move. In fact, when you first arrive at the new house, you might want to head right over to the DMV while the rest of your family waits for the moving trucks to arrive.
Obtain Your New License
Your license does not only show that you are capable of operating a vehicle. It also includes important information about you such as your address and your state of residence. When you have moved to a new state, you need to obtain a new license in that state. You also must find out what is transferable. For example, if you have a teenager who is legally allowed to drive alone in your current state, the same might not hold true in the new state.
Documents to Obtain a License
The specific documents that you need to obtain a license vary by state. For example, you may need two forms of identification to prove who you are. These forms could include your birth certificate, social security number, a non driver's license identification card and so forth. If you are planning to use your license from the old state as proof of who you are, you need to check to see if the Department of Motor Vehicles will accept that has a valid form of identification.
Registering Your Vehicle
In the event that you are pulled over by a police officer, you are going to have to show your license and registration. These documents need to match with each other. Call the local DMV to find out what information you need to bring with you to register. In some states, vehicle registration forms may be available online. Not only can filling out this form inspire you to get moving on the process, but it also means that you will spend less time at the DMV.
Obtain Insurance
Almost every state is going to require that you have insurance on the vehicle, but the requirements might vary from state to state. This is why obtaining insurance for your car is so important as soon as you move to the new state. You may also want to call to find out if it is possible to arrange before you make the move. This is also a good opportunity to shop around for a better deal on insurance. You may find that you are able to bundle policies easier than you were in your old state.
Schedule a DMV Appointment
Before you move to the new state, take down the contact information and the location of the DMV closest to your new home. You should also note the hours it is open. All of this information is important to have in the event that you cannot establish an Internet connection in your new home right away. On top of that, you also need to call the DMV to find out about what you should bring and if you need to schedule an appointment for any of the activities in which you need to engage. If you can't schedule an appointment, get there as early as possible as many DMVs are crowded later in the day.
As you are settling into your new home, don't forget about these important car-related tasks and call your local DMV as soon as possible.