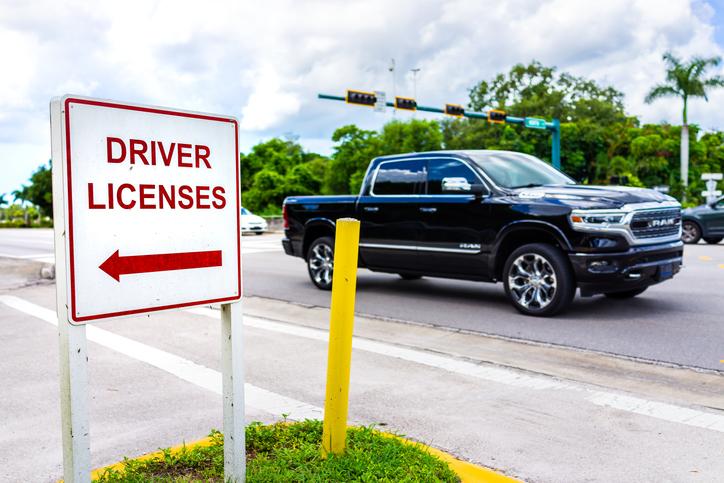 We all remember the way the world was before the Covid-19 pandemic. We had routines and followed them. We expected our cities, counties, and the states to carry on as they had been. Of course, that situation became an impossibility. Imagine taking a road test in a closed car with an instructor. Even fully vaccinated and masked up, that became a process that was too dangerous to continue. Governments at every level shut down and many only provided the most limited of services.

Duval County in Jacksonville, Florida was typical of all other jurisdictions. Many states closed all access to the Department of Motor Vehicles except for services that could be handled online. Certainly, no in-person driver's tests were given for a long while.

As reported on Channel 4, News4Jax by morning show reporter, Aaron Farrar in late February 2022, things are starting to go back to what is considered 'normal' in Jacksonville as far as driver testing goes.

During the pandemic, only one testing area was operating and even that one had major modifications to the process. We all know the drill for a regular driving test. The instructor/inspector sits in the front seat with the prospective driver. The instructor gives the driver instructions that will hopefully prove that the student driver is capable and ready to be a licensed driver in the state of Florida. Drivers are often teenagers getting ready for their first license.

The only branch of the Department of Motor Vehicles that was open and giving tests was the Gateway Branch at 910 West 44th Street. An interesting format was used by this branch to give the driving test. The inspector stood outside the car often using a walkie-talkie to give directions. Actually, there were driving candidates who preferred that method saying it was easier on their nerves than when the inspector was actually sitting next to them. This strategy continued for 20 months.

There was however an additional restriction imposed on those taking the test during this time frame. Each candidate taking a modified test had to be at least 21 years old. That deviated greatly from the norm. This meant an adult had to bring someone with them to drive before the test and after if the candidate did not pass the road test.

Fortunately, as the world returns closer to normal things are getting back to the regular format and that is definitely for the greater good and better for all of Duval County in Jacksonville, Florida.