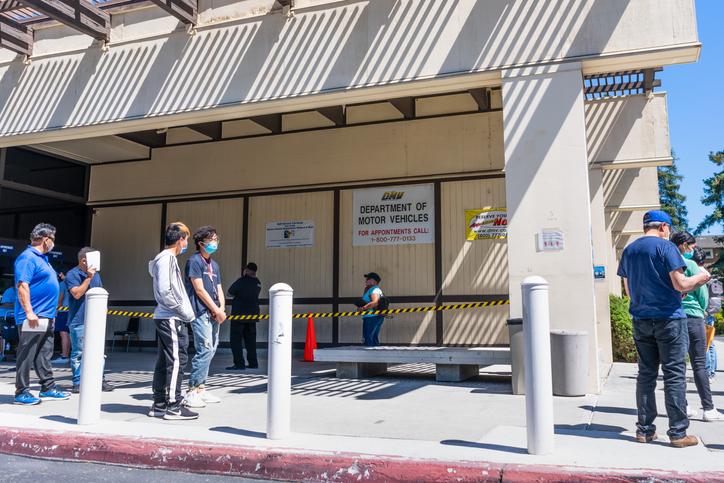 The California Department of Motor Vehicles is always searching for new ways to make life easier for its customers. Given this desire, it's no wonder that officials at the California DMV are fully implementing varied types of online options. All clients who need to take the knowledge section of the driver's test have the option of completing this process in the comfort of their own homes. They can do this before visiting a California DMV office in person. For all of those who must renew their California driver's license with a knowledge test component, the DMV offers two options. They can take a remote version of the standard California DMV knowledge test. They can also opt to take an eLearning course to help them pass this section and demonstrate the required knowledge to officials at the DMV.


How the online DMV knowledge test works

Those who want to go for the latter possibility can head to the DMV website. Once at the site, they'll find several prompts indicating which option they want to pick. They have to fill out an online driver's application first. They will also need to pay a small fee. Almost two million Californians need to renew their driver's licenses in any given year. They can take advantage of the remote exam. Adults getting their licenses for the first time can also use this method. This is also true for California ID card applicants or anyone applying for a motorcycle license who has never done so before. Californians who are going to renew their license have the option of taking the eLearning course. The use of this kind of online learning has many advantages for the office's clients.


Designed to decrease wait time at the DMV

The use of this test means a decrease in the amount of time they have to spend in the DMV. This eLearning class is available any day and throughout the evening. Each applicant walks through seven DMV modules designed to test their knowledge of the material. A quiz at the end of each one lets the test taker know how much they have mastered it. The required online course takes around forty-five minutes making this a good option for busy people; all online test takers must agree to specific security measures, such as providing ID and agreeing they can be monitored as they take it. They can take it twice online, but the third time has to be in person.