1605 Buffalo Rd.,Gates, NY 14624
Rochester, NY 14624
United States
Rochester DMV Location & Hours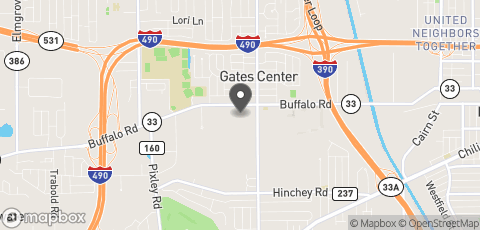 1605 Buffalo Rd.,Gates, NY 14624
Rochester, 14624
Notes
Town Clerk - Disability Parking Applications
DMV Practice Tests
Get ready for your written test with one of these Great Practice Tests:
New York DMV Reviews and Tips
It was good. I was there for something pretty routine. It really was not too complex. I felt that for visiting this type of place, that the visit was reasonable on the wait time. I really felt that the covid protocols were met. They had all of the typical safety measures in place. You really felt like it was the best that they could do. Also, the person waiting on me was prompt and efficient. They had a casual demeanor, yet they didnt take too long for my liking. I definitely would go back to this location again since everything seemed to be in order.
The staff was super helpful. They welcomed me as I came up. They listened to what I had to say and I handed them over what was required. They then went through the process to service me. I felt pretty safe due to their COVID procedures. It all seemed quite thorough. I would recommend going to this location again if you need something from the DMV. I really feel that they do a decent job considering that we are literally in the middle of a pandemic. I was out of there as quickly and as efficiently as I could imagine it being required due to these extreme condiditoins that we are facing.
Questions and Answers
There are no questions yet, be the first!